PBS Reno Announces Winners of
2023 Spotlight Awards and Auction
RENO, NV (September 11, 2023) — PBS Reno held its annual Spotlight Awards and Auction at the Silver Legacy Resort Casino on Friday, September 8, 2023. The Grande Exposition Hall welcomed 550+ guests to the Spotlight Awards and Auction, which is PBS Reno's biggest fundraiser of the year. PBS Reno honored 15 finalists across five categories and also celebrated Brian Sandoval as Extraordinary Philanthropist of the Year. The event also celebrated PBS Reno's four decades of service and marked the 40th anniversary of its first day on the air: September 29, 1983.
"During our incredible event, we were honored to recognize outstanding individuals each of whom, in their own way, make significant contributions to our community – just as PBS Reno has done for 40 years," said Kurt Mische, PBS Reno President and CEO. "We commend them for their work and thank them for all they do."
Sahib Sharma, a student at Spanish Springs High School, won the Spotlight Award for Extraordinary Student. Jaysen Vokes and siblings Macallan and Keller Polk were the other finalists recognized in this category.
Jennifer Combs-Rollings, a first grade teacher at Jacks Valley Elementary School, won the Spotlight Award for Extraordinary Educator. Paul Fleming, a music teacher at Hunter Lake Elementary School, and Jeremy Mumm, a math teacher and wrestling coach at McQueen High School, were the other finalists recognized in this category.
Mena Spodobalski, the founder of EVOKE Warriors, won the Spotlight Award for Extraordinary Individual. Sharon Chamberlain, the CEO of Northern Nevada HOPES, and Kay Young and Shi Morris, the owners of Squeeze In Restaurants, were the other finalists recognized in this category.
Renown Children's Hospital won the Spotlight Award for Extraordinary Local Business. Sparks Grocery Outlet and Donor Network West were the other finalists recognized in this category.
The Children's Cabinet won the Spotlight Award for Extraordinary Community Group. Domestic Violence Resource Center and Parkinson Support Centerwere the other finalists recognized in this category.
Brian Sandoval received the Spotlight Award for Extraordinary Philanthropist. He received a standing ovation following a tribute video produced by PBS Reno. Sandoval currently serves as President of the University of Nevada and is the first alumnus to serve as president in the University's history. Sandoval served two terms as the 29th Governor of the State of Nevada (2011 – 2019). Prior to becoming governor, Sandoval was appointed United States District Judge for the District of Nevada, becoming the state's first Hispanic federal judge. He also was elected Nevada's Attorney General; was a member of and at one point was the youngest chairman in the history of the Nevada Gaming Commission; and served two terms (1994-1998) as an assemblyman in the Nevada State Legislature.
"I was deeply honored to receive this wonderful recognition," said Sandoval. "What became apparent to me throughout the evening was the extraordinary ability the Spotlight Awards have in bringing our community together in recognizing so many worthy people and organizations who are at the heart of what makes northern Nevada so special. It was incredibly humbling, and very moving to me personally, to be a part of a night I will always remember."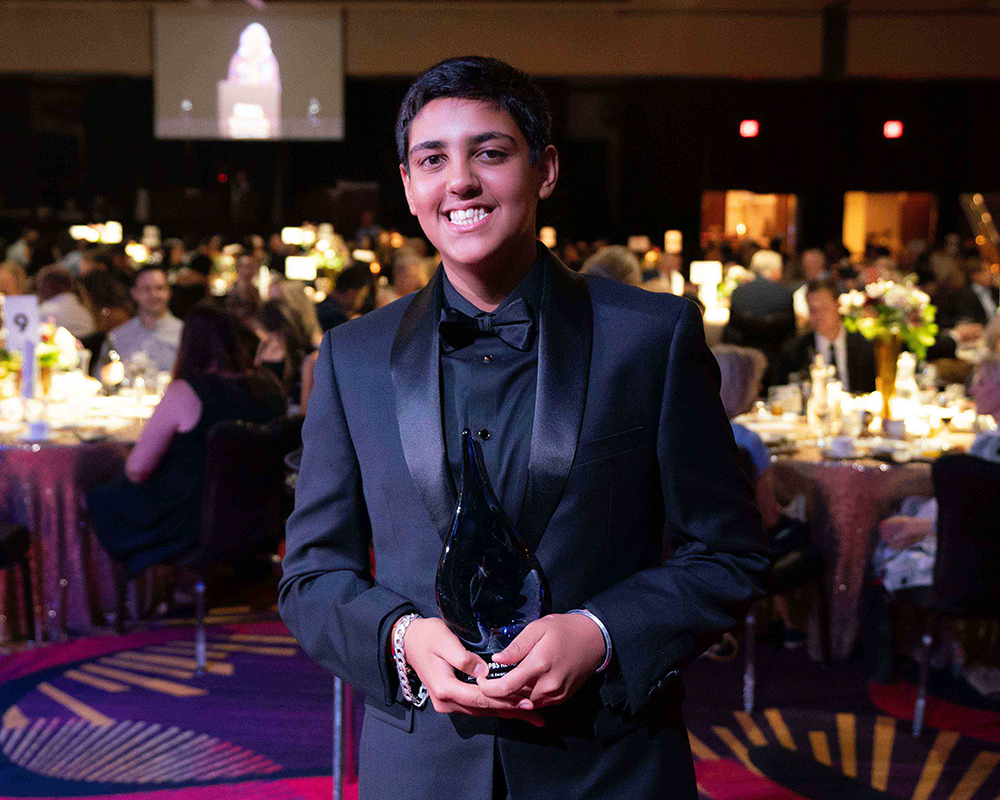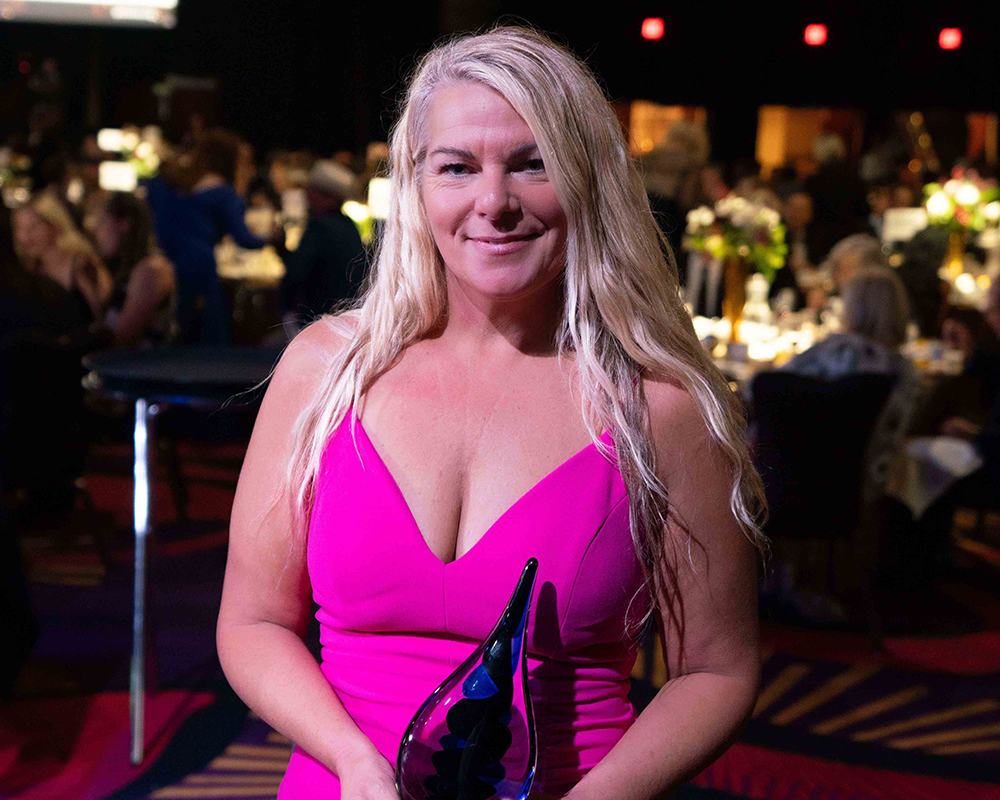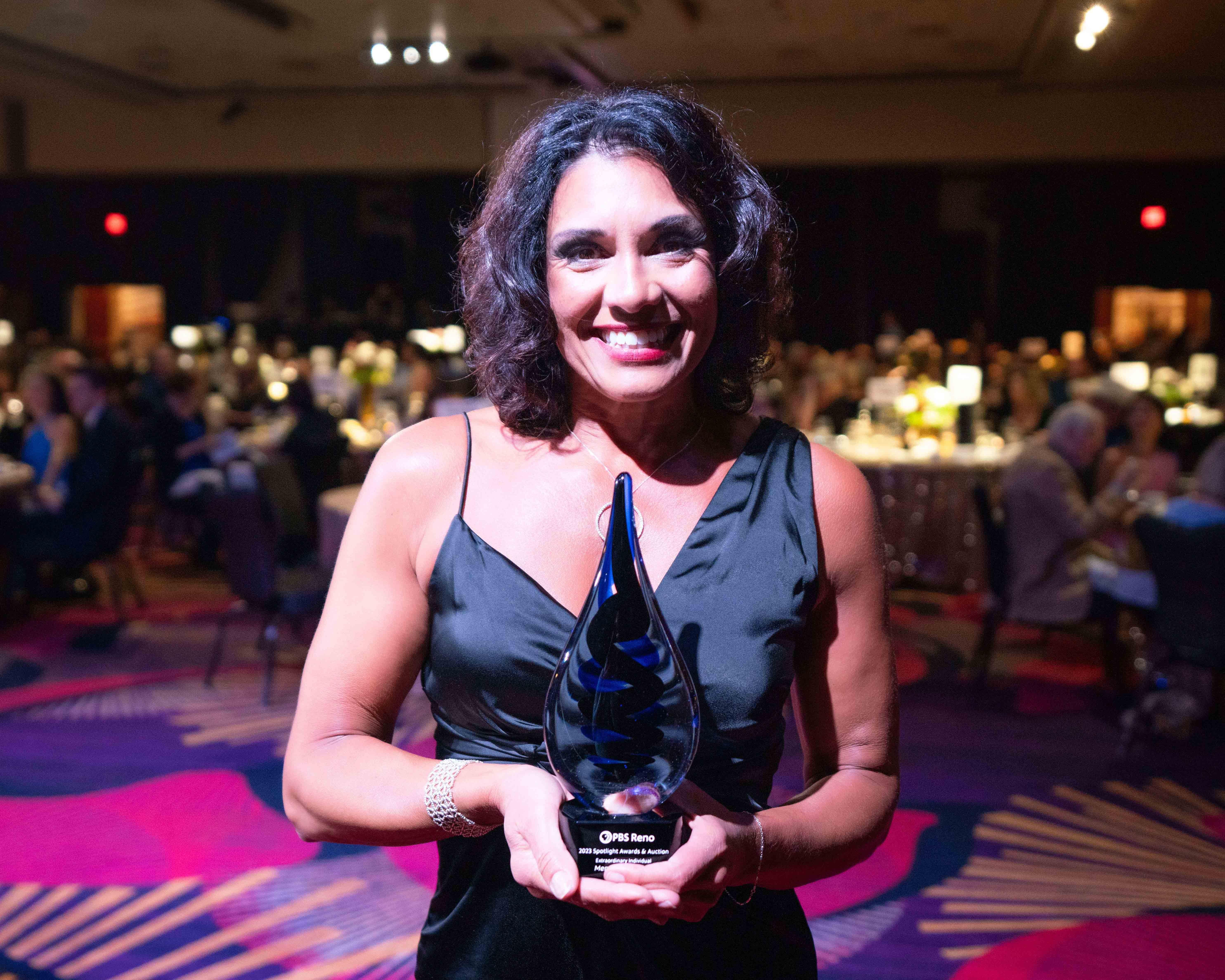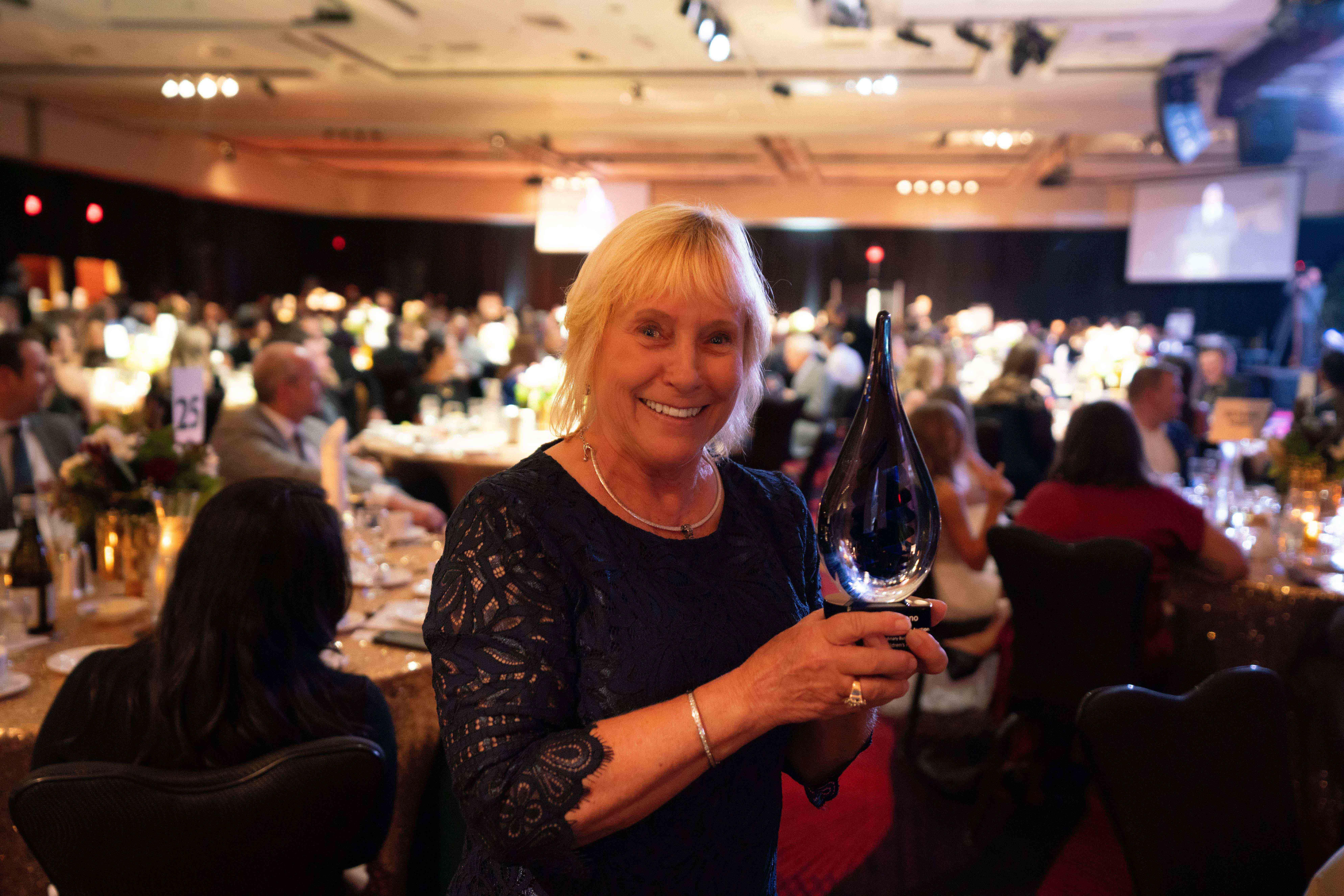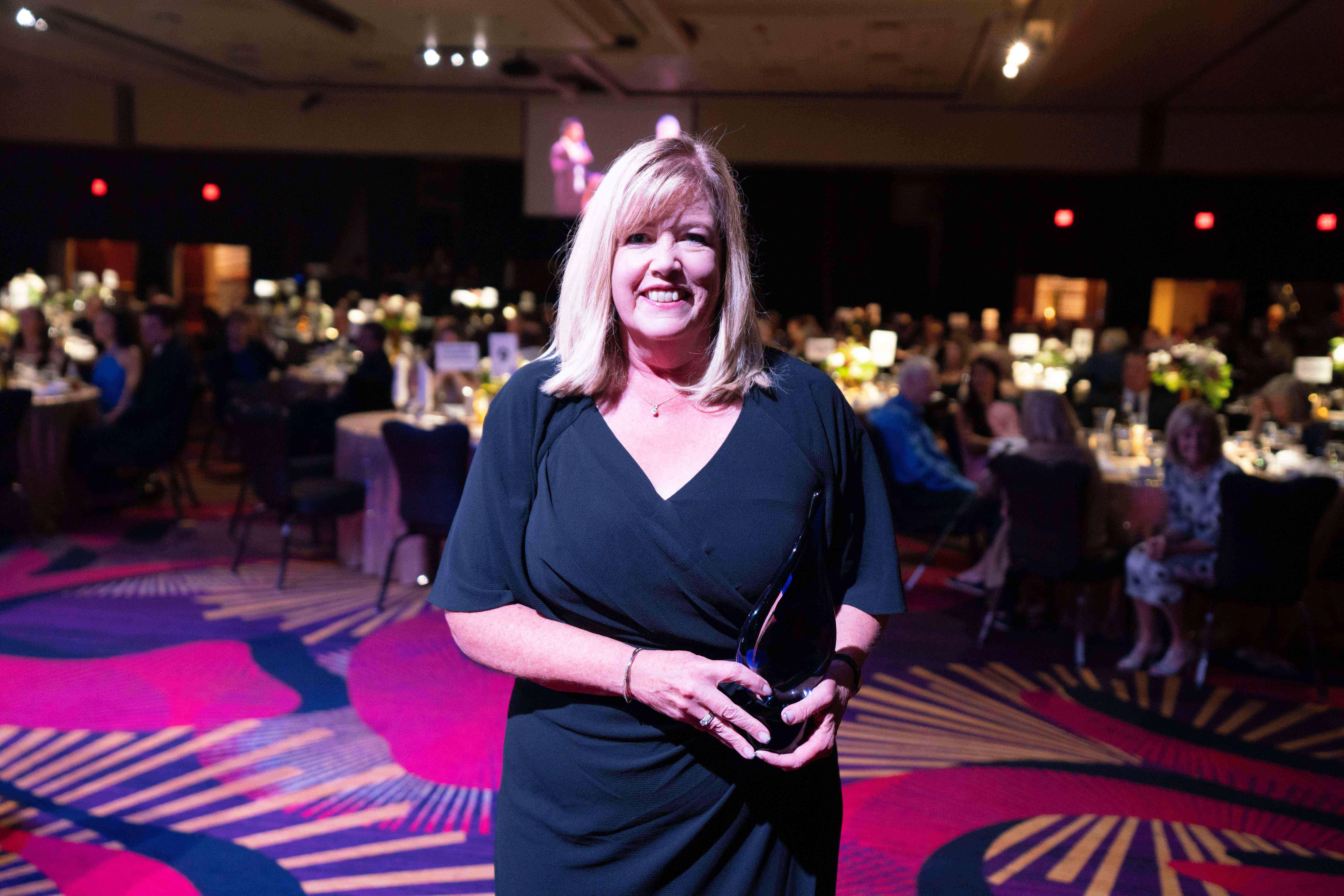 About PBS Reno
As of February 2023, PBS Reno Channel 5.1 is watched weekly by more than 98,377 people in approximately 67,400 households in northern and central Nevada and northeastern California, with viewership on multicast channels Reno Create 5.2 and PBS KIDS Reno 5.3. PBS Reno channels are also available on cable, satellite services, and via livestream on YouTube TV. PBS Reno provides PBS national programming and award-earning, locally-produced content, with many local segments posted weekly to PBS Reno's YouTube Channel. PBSReno.org provides engaging interactive content, including the video portal at watch.PBSReno.org that streams all locally-produced content and most PBS national content. PBS Reno serves students, teachers, parents and caregivers through immersive educational services including Curiosity Classroom Workshops that bring classroom lessons to life with standards-based lessons and activities. Through the support of local corporations and foundations, as well as thousands of individual members, PBS Reno has been delivering public television and educational services to the communities it serves since 1983.