The PBS Reno Community Advisory Board meetings are held at the PBS Reno offices at 1670 N. Virginia Street in Reno, Nevada. The next meeting will be July 15, 2020, at 4:30 PM.
Meetings will be held on July 15, October 21, January 20 and April 21 at 4:30 PM.
Have a program that you want to discuss with the PBS Reno Community Advisory Board? Make a Programming Suggestion.
---
PBS Reno Community Advisory Board Members:
Chair: Jessi LeMay; Digital Storyteller and Photographer, Creator of "The Folk & The Lore"
Vice Chair: Tiffany Rose Bodger; Attorney and Community Volunteer

Susan Boskoff; Community Volunteer
Ann Carlson; Community Volunteer
Britt Curtis; Director, Holland Project
Gene Gardella, Community Volunteer
Matt Johnson; NV State Program Director, Corporation for National & Community Service
Colin Loretz; Reno Collective
Nettie Oliverio; Community Volunteer
---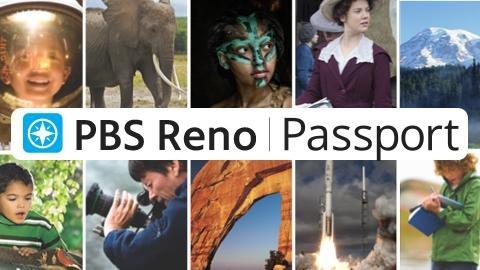 PBS Passport is an added benefit of your PBS Reno membership. Stream more favorite PBS shows.