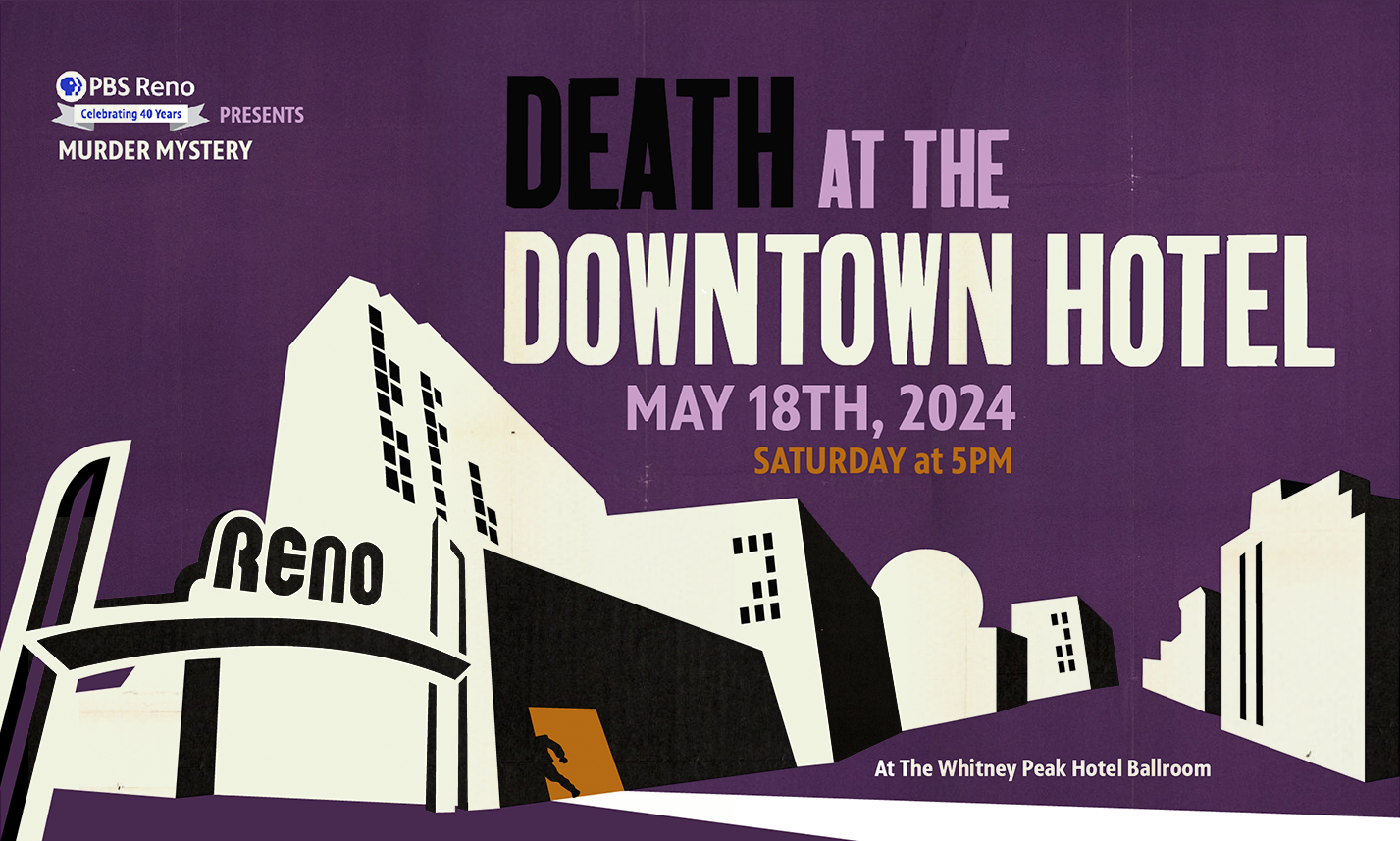 Calling All Mystery Lovers!
Here again is something that is very peculiar and not very common...
... possibly the best event you will experience this coming spring

PBS Reno is returning to host a murder mystery dinner on May 18th at the
Whitney Peak Hotel Ballroom

!
Enjoy dinner and an immersive experience at the hotel while helping solve the crime of the century.
Sponsorship Opportunities
Contact Diane Barrett, Community Partnership Director
PBS Reno • O: 775-600-0584 • C: 415-385-5657 • dbarrett@pbsreno.org
Take a look at our photo gallery from all the murderous fun happened in the past!