Joan & William Bradley Legacy Society
Have you considered leaving a legacy for your community?

By becoming a member of the PBS Reno Joan & William Bradley Legacy Society, you can ensure that the quality programming that is available for you today, will be here for generations to come. Funding public television is a legacy that will touch thousands of individuals in countless ways. The entire spectrum of people that comprises our community will benefit from the wide variety of programs that inform, entertain, and inspire.
You can become a member of Joan & William Bradley Legacy Society in one of two ways:
Making an outright gift to the station with cash or stocks
Making provision for PBS Reno in your will or trust
Unless otherwise specified, deferred and outright gifts given to the PBS Reno Endowment Fund are used to fund the acquisition of programming — both local and nationally produced.
We invite you to invest not only to carry on the tradition of PBS Reno, but also to ensure that PBS Reno will continue to explore the elements within the Great Basin, substantiate the realities of history, and spark the untapped resources of a child's mind.
We seek to engage the viewer — to move the medium from the passive to the active. We want to make the challenges of tomorrow as well as meet them.
Consider leaving a legacy of your own — one that will touch thousands of individuals through countless lifetimes. Please accept our invitation to join those individuals who are founding members of Joan & William Bradley Legacy Society.

Click here for more information on how to include PBS Reno in your estate plans.

For additional information, please contact:
Peter Stanton
Vice President of Development
pstanton@pbsreno.org
775.600.0559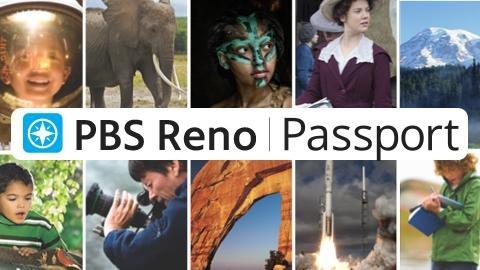 Member benefit
PBS Passport is an added benefit of your PBS Reno membership. Stream more favorite PBS shows.