Local Dancer's Rise to the Top
Local Dancer's Rise to the Top
Becoming a professional ballet dancer is very difficult. Just ask A.V.A. Ballet Theatre's artistic director, Alexander Van Alstyne.
"In addition to the raw talent, you have to be dedicated to the art form and willing to endure the grueling and seemingly endless pursuit of ballet perfection," Van Alstyne said. "A little luck also helps."
Van Alstyne began his ballet career at the age of eight in Salt Lake City, where he danced roles for Ballet West. He studied ballet at the University of Utah and became a corps de ballet dancer for Ballet West in his early twenties. Ballet West artistic director, Bruce Marks, offered him a contract to go with him to Boston and he began dancing with the Boston Ballet. He returned to Ballet West for a few seasons and was lured to Reno to dance in the legendary "Hello Hollywood Hello" at Bally's Resort (now the Grand Sierra Resort). When the show finally closed, Van Alstyne was asked to join the San Francisco Ballet. Following that, he joined the Lido in Paris, France and danced principal roles.
Van Alstyne returned to Reno where he founded A.V.A. Ballet Theatre, the resident ballet company of the Pioneer Center for the Performing Arts. For more than 25 years, A.V.A. Ballet Theatre has entertained patrons from throughout the region. During that time, thousands of dancers have graced its stage. Of these dancers, only a handful have chosen to pursue professional ballet careers in large city companies and become successful. One of those dancers is David Huffmire, who is in the corps de ballet for Ballet West. Ballet West ranks as one of the top professional ballet companies in the country and it is considered to be a very prestigious organization.
Huffmire was born in Carson City and raised in Reno. He was a child when he was introduced to ballet through his sister, Lauren, whom he watched during her dance classes. At the age of six, he auditioned for A.V.A. Ballet Theatre's "The Nutcracker" and was cast as a soldier. After that experience, he decided he wanted to become a dancer and began taking jazz, tap, musical theater, and ballet classes. At the age of 11, he began taking classes at the Conservatory of Movement with Van Alstyne as his instructor.
"I knew right away he had a special talent," Van Alstyne said. "He has the gift of natural ability and the discipline to work hard."
By his teen years, Huffmire was beginning to get serious about his ballet training. He attended "summer intensives" at both Ballet West and the San Francisco Ballet where he went through rigorous ballet training. Throughout this period, he danced in dozens of ballets with A.V.A. Ballet Theatre. Some of those performances include Colin in "The Secret Garden", the prince in "The Nutcracker," and as a bluebird in "Sleeping Beauty". After graduating from Galena High School, Ballet West offered him a trainee position – which he happily accepted. Soon after that, he was promoted to become a member of the second company of Ballet West. During this time, he would come home to Reno and dance with A.V.A. Ballet Theatre in major roles such as the Snow King in "The Nutcracker", The Mer King in "The Little Mermaid," and the featured male performer in the rock ballet "Vortex" during Artown.
Turning 20 years of age, Huffmire joined Ballet West's first company and worked his way through the ranks as an apprentice, a new artist, and has been a member of the corps de ballet for the last two years. Now 24, Huffmire trains five to six hours a day – not including rehearsal time for Ballet West performances. This past December, he danced as the Sugar Plum Cavalier in Ballet West's "The Nutcracker" in front of his very proud family from Reno.
"I'm living my dream," Huffmire said of his accomplishments. "I look forward to years of exciting performances and the challenges they will bring."
All of us involved with A.V.A. Ballet have enjoyed watching this talented young man develop into an exceptional dancer. We hope to see him perform back in Reno very soon.
Steve Trounday is a board member at A.V.A. Ballet Theatre, the resident ballet company of the Pioneer Center. A.V.A. Ballet Theatre will be performing "Beauty and the Beast" April 23rd and 24th with the Reno Phil.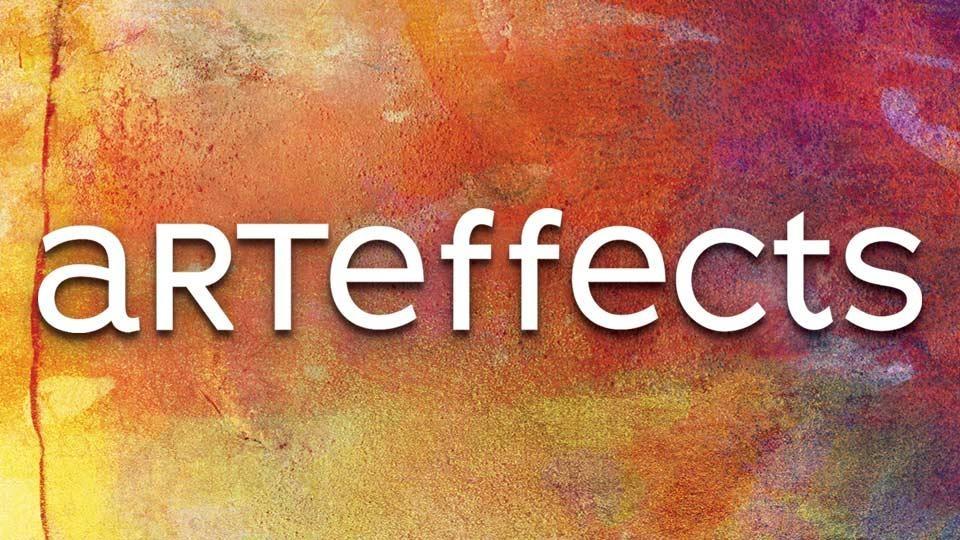 This PBS Reno series delves into the local arts scene, looking at the lasting impact the arts have in our communities and beyond.