Classical Music Galore in April and May
Classical Music Galore in April and May
The next several weeks provide an embarrassment of riches for classical music lovers in Truckee Meadows. Here is a snapshot of what's on tap:
| | |
| --- | --- |
| April 9, 10, 12, 15 | TOCCATA St. Matthew Passion |
The Tahoe Symphony and Chorus continues its annual tradition of presenting JS Bach's monumental depiction of the passion of Christ according to St. Matthew. Written for orchestra, chorus and soloists, TOCCATA will present Part II of the work in various Tahoe, Reno, and Gardnerville churches. Tickets and information: toccatatahoe.org
| | |
| --- | --- |
| April 16, 17 | Reno Chamber Orchestra — A Festive Finale |
Kelly Kuo concludes his first season as RCO music director with a virtuoso concert of music both familiar and new. Before talking about the pieces on the program, it's important to acknowledge that Kuo is just the third music director in the 48-year history of the Reno Chamber Orchestra. His impeccable artistry, engaging personality, and championship of neglected but important music will be on display in this concert and the performances he presents in the seasons to come.
The concert opens with composer Geörgy Ligeti's Romanian Concerto. This energetic festival of a piece will showcase the stunning talents of RCO associate concertmaster Margeaux Maloney. Maloney joined the RCO almost a decade ago, when she was still a graduate student at USC. She is now wrapping up a distinguished tenure in Michael Tilson Thomas's New World Symphony in Florida, and performs regularly with major orchestras around the country.
Cellist Dmitri Atapine takes the stage next, performing Franz Josef Haydn's beloved Cello Concerto No. 2 in D major. An internationally acclaimed cellist and leader in the chamber music world, Atapine performs and presents music around the globe. He is a regular member of the Chamber Music Society of Lincoln Center's roster in New York, heads a chamber music festival in Spain, and much to our local benefit and delight, is the chair of the University of Nevada music department. Along with his supremely talented wife, Hyeyeon Park, he leads Apex Concerts here in Reno, serves on the faculty of Music@Menlo, and the two of them recently assumed the leadership of The Friends of Chamber Music Kansas City. Here you can experience a jaw-dropping teaser of Dmitri and Hyeyeon's talent.
The concert concludes with Ethel Smyth's Serenade in D. If you didn't know differently and someone said you were listening to a lost work by Brahms, you would believe it. Smyth is a fascinating and unfairly forgotten British composer of the late Romantic era. Composer, suffragette, athlete, author, lesbian, Dame; these are just some of the descriptors that apply to this fascinating and supremely talented composer that history pushed aside partly due to some of the adjectives I listed, and partly because her music was either too "feminine" or not "feminine" enough or some silly burden imposed for centuries on music by women. This is a rare opportunity for audience to get to hear a terrific piece that deserves performance. The Saturday, April 16 performance will be at the Renaissance Hotel's Topaz Room, while the Easter matinee on the 17th will be on the Nightingale Concert Hall stage at UNR. Tickets and information: renochamberorchestra.org
| | |
| --- | --- |
| April 23, 24 | Reno Phil with AVA Ballet Theatre: Beauty and the Beast |
For the past several years, the Reno Phil has provided the orchestra for the AVA Ballet Theatre company's productions. That tradition continues this month with the presentation of Beauty and the Beast, danced to music by Tchaikovsky. As my colleague Steve Trounday will undoubtedly be covering this in his column next week, I'll leave it to him to share more information. Tickets and information: avaballet.com
| | |
| --- | --- |
| April 30, May 1 | Reno Phil-Ode to Joy: Beethoven's Final Bow |
Two years delayed, thanks to the global pandemic that prevented large choruses, orchestras, and audiences from gathering, the Reno Phil and Reno Phil Chorus present a concert originally planned for April 2020. This fascinating and inspiring program opens with Beethoven's first symphony and concludes with his last. Audiences at these performances will hear a work that comes out of Classical tradition of Mozart and Haydn (Symphony No. 1) as well as one that revolutionized music and has become a pillar of human culture (Symphony No. 9). Tickets and information: renophil.com
| | |
| --- | --- |
| May 4 | Apex Concerts Presents The Emerson String Quartet |
In October 2023, after a remarkable 47-year run, one of the greatest chamber music ensembles of all-time will disband. Since 1976, the Emerson String Quartet has made the world a better place with their impeccable playing and stirring musicianship. Reno is fortunate that the intimate and acoustically stunning Hall Recital Hall will be one of their final stops. That cellist and Apex Concerts co-director (and April RCO guest soloist) Dmitri Atapine will join them for Schubert's C major Quintet, after they perform Haydn's "Seven Last Words of our Saviour on the Cross," will make this performance even more unforgettable. Tickets and information: unr.edu/apex
| | |
| --- | --- |
| May 7, 8 | Reno Phil-Altered Landscape Symphony World Premiere |
The Reno Phil concludes its 53rd season with a major world premiere by acclaimed composer Jimmy Lopez Bellido, his "Symphony No. 3: 'Altered Landscape.'" A project several years in the making, this important work is inspired by The Altered Landscape, Carol Franc Buck Collection of photography at the Nevada Museum of Art. It grapples with the issue of human impact on the Earth, and a how we pursue a path forward. Because of its significance, and potential to convene important conversations in communities, after the premiere this piece will be performed by a consortium of orchestras around the world for the coming two seasons. You can read much more about the project in an article I wrote for the Reno Gazette-Journal last October. Maestro Laura Jackson leads the Reno Phil in a concert opens with Debussy's beloved and ethereal "Clair de Lune," and concludes with Mussorgsky's powerful "Pictures at an Exhibition."
Between now and Mother's Day, your concert calendar can be about as full as you would like it to be. Of course I am biased, but as I review this list of offerings, every performance is filled with important pieces and performers. I encourage you to welcome Spring by saturating yourself in as many of these concerts as you can. You won't regret it.
Scott Faulkner is principal bassist of the Reno Phil and Reno Chamber Orchestra (RCO).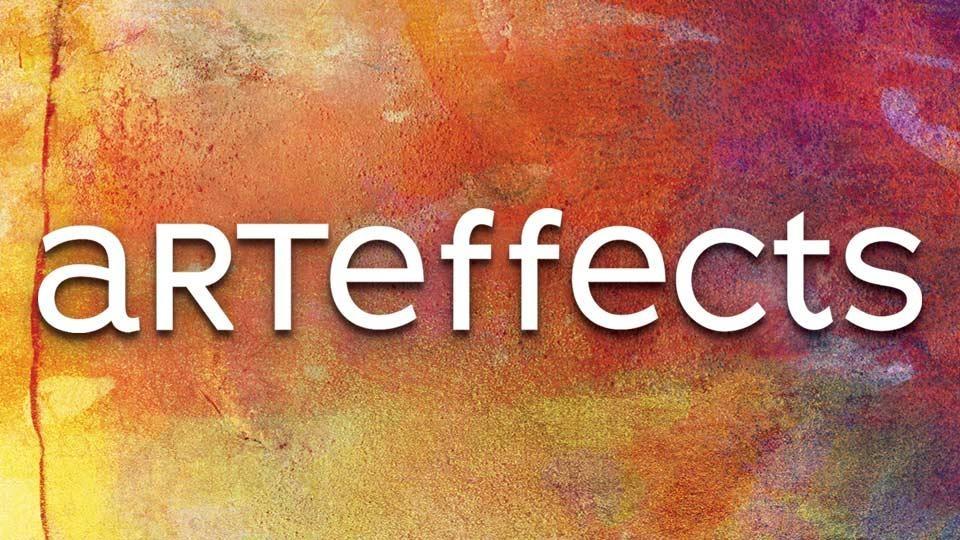 This PBS Reno series delves into the local arts scene, looking at the lasting impact the arts have in our communities and beyond.