Regional Dance America Presents Inaugural Festival in Reno
Regional Dance America Presents Inaugural Festival in Reno
by Rosine Bena
This is an exciting time for our arts community and I am grateful and honored to be able to share it through the wonderful new collaboration we have established with PBS Reno.
The popular and well-known national dance organization, Regional Dance America, is headed to northern Nevada for the first time. RDA is holding its inaugural 2022 Pacific Festival at the Silver Legacy Resort Casino on April 1 and 2, and is inviting dancers from all over the Pacific Region to come to Reno.
I first attended an RDA (then called the National Association of Regional Ballet) Festival when I was still a student dancer and it had such a great impact on me that I can still remember it after having a 28-year professional ballet career, performing throughout the United States and Europe, and teaching ballet for more than 50 years. RDA taught me about professional ballet life and about the joy of sharing the art of dance with others.
I have had the honor of both teaching and adjudicating for RDA since 2004, and I find that I continue to be inspired by this fine organization and the amazing work that they do.
Regional Dance America is a 501(c)(3) nonprofit national organization that provides performance and educational opportunities for pre-professional dancers (ages 12 to 18) and audiences throughout all American communities. RDA brings together member dance companies in diverse geographic regions for on-site and virtual events, master classes, workshops, and high-caliber performances.
Each year, RDA member companies gather in their regions for non-competitive dance festivals. More than 1,500 dancers from 60 regional companies, 300 parents, 100 artistic directors and staff members, and nearly 100 faculty members and musicians attend the annual festivals.
RDA's inaugural 2022 Pacific Festival will offer young dancers the opportunity to experience master classes led by world renowned teachers, to take part in dance-complimentary seminars and workshops, and to attend evening performances by companies and schools from throughout the Pacific area. Dancer participants are seen by college and professional training program recruiters and may audition for awards and scholarships, including the 2022 SNB Summer Traineeship Award.
Participating performing groups have been invited to present a piece in the April 1st performance. The April 2nd performance has been pre-adjudicated by one of RDA's world class adjudicators, and it will showcase the non-profit performing companies of the new RDA/Pacific Region.
Broadway dancer and master teacher Adam Cates, who serves on the RDA Festival teaching staff, is very excited about this opportunity for our community and feels that dancers, teachers, and audiences are fortunate to have this opportunity.
"RDA Festivals are celebrations of dance in ways that today's typical dance events are not," said Cates. "The vibe is collaborative, friendly, and more about art creation than about profit from entry fees. At RDA, I am introduced to some exceptional choreographers and surrounded by leaders of midsize regional dance companies from across the United States who value the opportunities RDA festivals provide students as well as the networking that benefits their companies," said Cates. "I'm so inspired by RDA and excited that they chose Reno as the site of their new Pacific Festival. Our community should not miss this opportunity offered in our own backyard."
We at Sierra Nevada Ballet agree! SNB is a professional company of dancers, most of whom are over 18 years of age. While SNB is not eligible to be part of RDA, several of the dancers have volunteered to assist at the festival and a number of students from the SNB Academy will attend the master classes and seminars, and see the wonderful performances in the evenings. SNB company pianist, Jayson Weir, will accompany some of the Festival Master classes, along with SNB Academy students Dafne D'Olympio and Annika Johnson.
"I played for RDA many years ago, and I feel fortunate to have the opportunity to work with this fine organization again," said Weir.
"I am excited to represent the SNBA at this festival," said D'Olympio.
"This is such a great opportunity for all of us and I love the fact that I get to go," said Johnson.
SNB Associate Artistic Director, Ananda Bena-Weber, will be one of the master teachers at the RDA Festival.
"RDA is a quality arts organization and I am honored to have been invited to be part of the teaching staff," said Bena-Weber. "RDA nurtures and provides opportunities for emerging dancers and choreographers as well as for seasoned directors, master teachers and choreographers. I am looking forward to this brand new RDA Festival in Ren."
The fabulous PBS Reno program ARTEFFECTS will feature the RDA Pacific Festival on Sunday, May 22, 2022, at 6:30pm on PBS Reno Channel 5.1 and Spectrum channel 785.
For more information about the RDA Festival visit, regionaldanceamerica.org/pacific
For more information about Sierra Nevada Ballet and Sierra Nevada Ballet Academy, visit www.sierranevadaballet.org or call 775-360-8663.
Rosine Bena is the founding artistic director of Sierra Nevada Ballet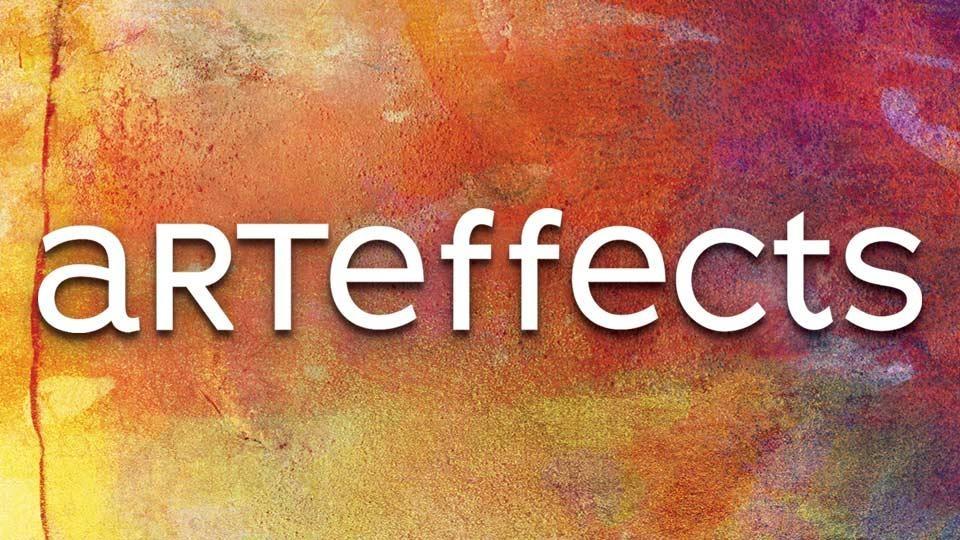 This PBS Reno series delves into the local arts scene, looking at the lasting impact the arts have in our communities and beyond.