Published September 11, 2023
Meet Eunkang Koh
by Kris Vagner
The Reno artist delves into human anxiety in strangely delicious ways. Her show in Carson City closes next week.
This month I'd like to introduce you to Reno artist Eunkang Koh. She's a printmaker and sculptor who grew up in South Korea and has been a University of Nevada, Reno art professor since 2006.
Early in her career, Eunkang began using animals as stand-ins for people. At first, the idea was simple. She figured some people would be best represented as line drawings of, say, dogs or snakes. But the more she dove in, the deeper things got.
She studied up on traditional stories from South Korea and found a lot of characters that were animal/human hybrids. She learned there were similar hybrids in myths and stories around the world. She started studying how animal words seep into languages. (One example: "catty" to describe someone who's spiteful or gossipy.) The way Eunkang sees it, she's always been fascinated with things like ancient myths, linguistics, and contemporary angst. Animals just happened to be the perfect visual device to bring all these threads together into a bundle of fine points.
In one example, a series from 2017, suited-up critters—a turtle, a rat, a moose—appear drained of all cuteness and rendered dour, cagey, and antagonistic, reflecting what felt like a pressure cooker of a political moment.
After years of creating a rich, interior world full of animals illustrating various types of human anxiety, Eunkang developed another visual fascination—food. She obsessively painted small watercolor and gouache paintings of foods of all kinds—bowls of noodles, pretty little cakes, bloody marys, oysters on crushed ice, fish filets with arranged salads on floral-print plates at cafes in Spain. In no time, these handmade snapshots got just as psychologically complicated as her animal images. They come off as darling, austere, and brimming with pathos—all in one bite. Together, these hundreds of food images make up a thorough examination of contemporary identity politics and body-image obsession.
Right now, Eunkang's latest solo show, Desire, is on view at Western Nevada College's Bristlecone Gallery in Carson City. This collection includes works that she made during the pandemic, when she took yet another new approach to artmaking.
"All the shows were canceled, all the events were canceled, and we were just locked down," she told Double Scoop reporter Delaney Uronen in July. "... I was more focused, not on what do I do as an artist to show other people, but what do I want to make? There's no guarantee they will see it anyways... I want to make something where it makes me happy." She veered from her usual satire and social critique to asking herself, "How would I maximize visual pleasure?"
Naturally, she went full bore. One of the results: metal baking trays filled fabric-sculpture donuts that arouse a funny, fanciful kind of synesthesia. They seem fuzzy and fleecy, sweet and delicious, bizarre and just-right, all at the same time.
I never would have wished pandemic isolation on anyone, but I do have to admit that in several cases I've seen, artists used the downtime to fuel some back-burner ideas into fully-fledged wonders we may never have been able to witness otherwise. This is one of those cases for certain.

Eunkang Koh's solo exhibition Desire, presented by Capital City Arts Initiative, is on view through Thursday, Sept. 14 at Western Nevada College's Bristlecone Gallery, 2201 W. College Parkway, Carson City. Gallery hours are weekdays from 8 a.m. - 7 p.m. Admission is always free. You can follow Eunkang's work at www.eunkangkoh.net and on Instagram @eunkangkohart.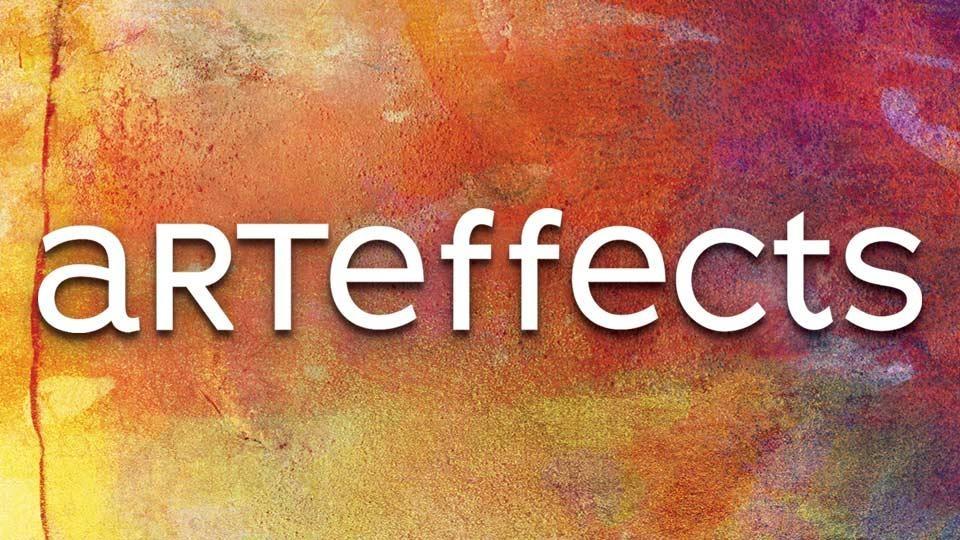 This PBS Reno series delves into the local arts scene, looking at the lasting impact the arts have in our communities and beyond.
Additional ART VIEWS Contributors