Published December 2, 2022
Play like Molodi
by Mark Salinas
As a new columnist to PBS Reno Art Views, I am privileged with the opportunity to amplify the creative talent and entrepreneurial effort of artists and cultural bearers in northern and central Nevada and northeastern California. In the past several years of my curatorial journey, I have met fantastic people scattered throughout these regions with a spectrum of awesome talents, stories, and backgrounds. It is my aim to prioritize, and to recognize with reflection, the social, financial, and geographic barriers of historically underserved populations so that we can better understand, appreciate, and contribute to supporting such cultural assets.
It is my honor to share with you my observational pauses in hopes to connect arts and culture to our everyday living. Thank you for reading!
On November 26, 2022, in-state rivals UNR and UNLV huddled at the Allegiant Stadium in Las Vegas for an annual fall tradition to determine who would take home college football's largest and most expensive trophy –a replica of the 1835 Mountain Howitzer short cannon that Lt. John C. Frémont brought with him on his expedition to Oregon and North California in the years 1843-44. And, as in football tradition, the winning university, this time UNLV, took home the trophy to repaint it with their school colors as shown here in 2019.
This replica cannon, now 52 years old, was the gift of the Nevada Mines Division of Kennecott Copper Corporation to the students of the two University of Nevada campuses. It was built from engineering and technical drawings from the military archives of the United States Army.
While the Fremont replica cannon currently resides in Reno, the real Fremont Cannon is currently on display in Carson City at the Nevada State Museum. One can imagine its booming sound amid the clashing of helmets on the field and the stomps and cheers from the crowd in the stands.
This reverberation of sound, the type that you can feel in your bones, directs us to this month's column featuring Jason Nious who is the Founder and Director of the Las Vegas based, award-winning body percussion ensemble, Molodi.
Molodi is more than an extreme body percussion and education outreach group; they are a community of energetic leaders, educators, and seasoned entertainers. Molodi pushes the boundaries of stepping through its unique blend of body percussion, gumboots, beatbox, poetry, hip hop dance, immersive storytelling, and robust personalities that bring to life a high-energy percussive experience. In addition to performing on the world stage, Molodi holds home, Las Vegas, close to heart performing locally and teaching through their arts education program, Molodi Unplugged. Working with organizations including Cirque du Soleil, The Smith Center, Broadway in The Hood, and Project 150, Molodi serves the community and continues to enrich lives by inspiring the artist in each of us.
"I am a body percussionist, actor, dancer, circus artist and creative director and I've devoted my entire career to the performing arts. My background competing in NCAA gymnastics and creating step teams in high school, church, and college launched my career in the arts. Growing up in a military household, I traveled the world and experienced a myriad of cultures at an early age which heavily influenced my perspectives on storytelling and ability to connect with audiences.
"As a performer, I've traveled and performed extensively with Molodi, Cirque du Soleil, Usher, Step Afrika, Stomp, and the International Body Music Festival. I've created award-winning choreography and I've worked as a cultural ambassador with the U.S. Embassy in Africa, South America, and Central America. Highlights include performing at Radio City Music Hall, The Kennedy Center, Kremlin Palace, and the Olympic Stadium in Azerbaijan. I served as assistant choreographer, dancer, and stunt double on the film Stomp The Yard: Homecoming. I've performed in dozens of regional theatre productions and films throughout my career. Since finishing my full-time performance schedule with Cirque du Soleil, I've immersed myself in the local theatre scene collaborating, directing, choreographing, and performing with companies including The LAB LV, A Public Fit, Majestic Rep, and the Nevada Shakespeare Festival.
'Stepping reminds us of where we've been.'
"I was able to hone my percussion and performance skills while working alongside some of the most talented artists and rhythmic historians this world has to offer, all of whom strongly influence the work I do today as a teaching artist. I've taught with Cirque du Soleil's Arts Nomades, Cleveland Playhouse's CARE program, and The Smith Center's education outreach program. Currently, I am an arts integration consultant with Focus 5, an Artist-in-Residence at the International Museum of Dance, and I facilitate Molodi's arts education program, which reaches over 20,000 students per year. I received my BA in Theatre from the University of New Mexico." - Jason Nious
Molodi describes itself as 'an experiment in body percussion' which provides an audience understanding that what you are witnessing on stage could never again be repeated. As is naturally understood among musicians, dancers, and performers, even with rehearsed memorization of material, there is always some slight variance in sound, space, and timing once on stage that is unseen by an audience. When on stage, Molodi deeply embraces signature opportunities where performers allow their emotions to influence and expand memorized choreography and it makes for an astounding display of organic rhythm that is unmatched.
Molodi explains that the four traditional body percussion motions in order from lowest pitch to highest pitch are:
Stomp: Striking left, right, or both feet against the floor or other resonant surface
Patsch: Patting either the left, right, or both thighs with hands; or patting cheeks
Clap: Clapping both hands together
Snap: Snapping fingers on either or both hands

Of all the heart-pounding performances in their portfolio, I urge readers to focus upon 2:39 minutes of their oeuvre, specifically a work entitled Let Us Play. It serves as a performative boilerplate for Molodi's choreographic roots in African American history.
In 1739, twenty African slaves met near the Stono River outside Charleston, South Carolina. They armed themselves and marched through town crying out "Liberty" while beating drums. In a trail of burned houses, they drew other black recruits and headed south toward Spanish Florida seeking freedom. While documented in as the largest uprising of enslaved people in the British mainland colonies, the rebellion was eventually suppressed both physically and legislatively.
In an immediate response, the Negro Act of 1740 was passed in South Carolina. This comprehensive act made it illegal for enslaved Africans to move abroad, assemble in groups, raise food for themselves, earn money, and learn to write. Slave dances were outlawed along with use or ownership of drums, horns, and other loud instruments. The Act served as a model for the 1775 Slave Laws of Georgia further stripping enslaved blacks of any kind of protection under the law.
This ban on drums spawned creativity in Africans in America communication and self-expression which eventually birthed early forms of tap dance, hambone, patting juba, ring shout, buck dance, and of course, stepping which is present among African American fraternities today.
Let Us Play is a performance written by Shayla Love and performed by Jason Nious. It is a Molodi reaffirmation of empowerment and reprise. The video starts fixed upon Nious' graphic T-shirt which reads:
Speak like Frederick
Lead like Harriet
Think like Garvey
Educate like W.E.B.
Believe like Thurgood
Write like Maya
Fight like Malcolm
Dream like Martin
Challenge like Rosa
Build like Oprah
Change like Obama
Nious then begins to speak to the camera. "These men and women are players who merely understand the sentiment of their instrument and what it was meant to play. Let us play." As the video continues, the screen offers multiple veiled layers of camerawork and in these visual memory clouds Nious performs solo and of the Molodi team performs. Both create rhymical techniques, using only their bodies, almost adding punctuation and exclamation upon the text being read.
"Never again to be told who we were, but to remember who we are. Rejoice, reverb, reprise, resonate. Let us be revolution, renaissance, rebirth of a nation. Rededication to the men and the women who played before us."
It is a moving and emotional creative rally of self-definition and self-destination. Molodi reminds us that the beat of the drum, or rather the beat of the heart, is in one's own body.
Play like Molodi.
Follow Jason Nious on Instagram and Facebook.
For more information on Molodi visit their website, Instagram, and Facebook.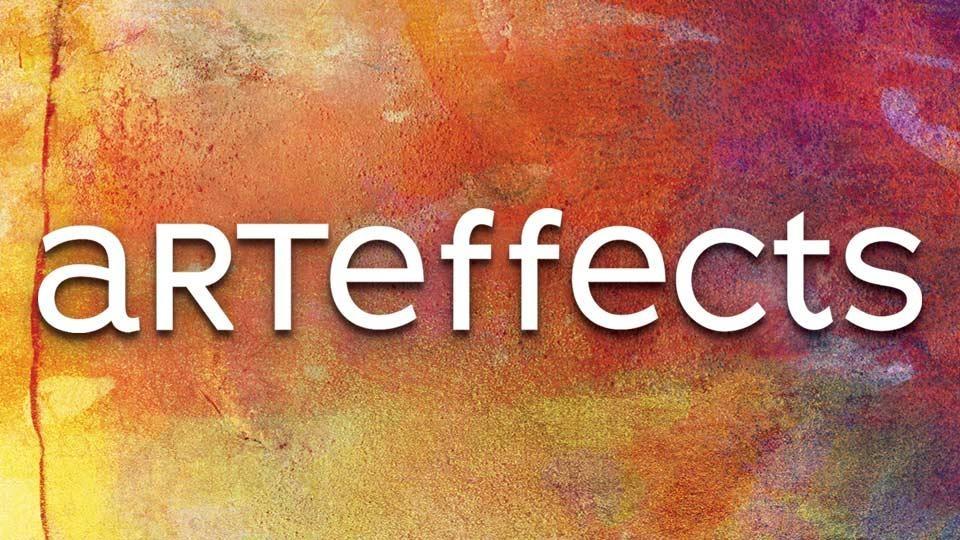 This PBS Reno series delves into the local arts scene, looking at the lasting impact the arts have in our communities and beyond.