Mark Salinas | ART VIEWS Contributor
Mark Steel Wool Salinas is a Reno-based public arts administrator and cultural curator. For two decades, he has served in a variety of leadership roles for public, private, and nonprofit sectors by providing public art consulting, creative content, and program management in both rural and urban communities. As Senior Project Manager at Forecast Public Art, he is responsible for the equitable development of arts and culture master plans, cultural mapping, public art ordinances, and creative workforce strategies for non-profits, developers, airports, as well as municipal, county, and state arts agencies.
As the former founding Director of Arts & Culture for Carson City, Salinas secured its first National Endowment for the Arts Big Read Grant; produced the Taking Flight (2019) and Propelling Nevada (2021) art exhibitions at the Reno-Tahoe International Airport during Legislative Sessions; created the Mayor's Arts Awards; unveiled a new art gallery in City Hall; and successfully boosted the roster of the Cultural Commission to include historically underserved communities.
Salinas is an advocate for equity and cultural competency in the arts, believing transparent and inclusive practices create a healthy democracy.
He is the recipient of the Nevada Humanities Rising Star Award (2019), the Governor's Point of Light Award (2022) and is the first Nevadan accepted into the National Association of Latino Arts and Cultures Leadership Institute (2019), Advocacy Institute (2021), and the Intercultural Leadership Institute Fellowship Program (2022).
Salinas is an elected board member of the City of Reno Arts & Culture Commission (Chair), the Pioneer Center for the Performing Arts, the Nevada Arts Council, and Americans for the Arts Public Art Network.
In 2019, alongside Nevada First Lady Kathy Sisolak and the Nevada State Museum in Carson City, he created 'The First Lady presents…' an online arts education initiative promoting the visibility of BIPOC artists in Nevada.

Mark Steel Wool Salinas is also on Facebook and Instagram: @MarkSteelWoolSalinas
Current ART VIEWS Feature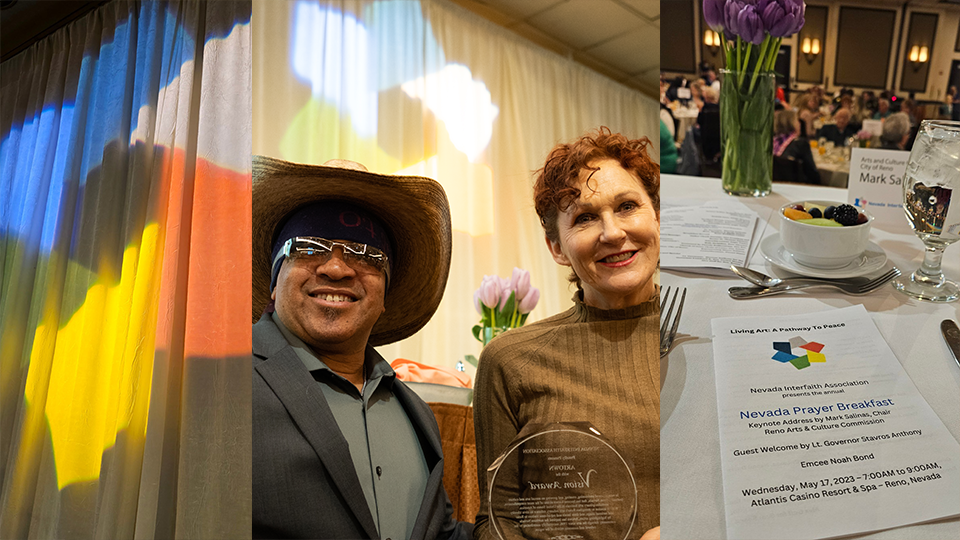 by Mark Salinas
Additional ART VIEWS Contributors