Living Art: A Pathway to Peace
Living Art: A Pathway to Peace
by Mark Salinas
On Wednesday, May 17, 2023, I had the special honor in providing the Keynote Speech for the 2023 Nevada Interfaith Association's Prayer Breakfast held at the Atlantis Casino Resort Spa in Reno. The Nevada Interfaith Association (NIA) is a welcoming multi-faith network of religious and spiritual leaders in Nevada bringing together diverse religious communities and increasing mutual understanding and respect through global perspectives of culture, song, and prayer. The theme of this year's assembly was Living Art: A Pathway to Peace and the ceremony honored Artown as the 2023 Vision Award Recipient. I found the theme to be very curious and so I asked the event organizers how it came to be.
"Living Art can lift the depressed and lighten a burden. Art is spiritual. It reaches our souls and connects us to our higher power. It communicates to us we are not alone. Art is cultural. We receive understanding through cultural art. Art is ageless. I go to wonderful heavy metal concerts with my 23-year-old grandson. It connects us."
- Pamela Kellerstrass
"Living Art represents the internal and external worlds and manifests in myriad beautiful ways to help ensure the enduring human experience."
- Sean Savoy
Art is indeed a pathway of evolution- it is a connector from 'here' to 'there.' It connects us to ourselves, which allows us to connect to others, which allows us to then connect to a higher power and purpose. And it's more than a pathway – it's a road, a highway, a bridge - and I'd argue it's something for us to define as infrastructure within and among communities that which requires individual investment, communal maintenance, and universal conservation.
As a public art consultant, is it my job to analyze where 'here' and 'there' is for clients and develop creative, strategic pathways to community wellbeing. I was pleased to share some personal reflections on projects I have personally managed which demonstrate how the arts build individual self-awareness, which in return creates a healthier collection of individuals contributing to a healthier community.
That morning, among an audience of 240 people, including Lieutenant Governor Stavros Anthony, Assemblymember Angie Taylor, KOLO 8 Emcee Noah Bond, and the esteemed NIA Coordinating Council, I shared three short stories: Art elevating responsibility where we live; Art elevating compassion where we work; and Art elevating humanity where we gather.
I strongly encourage Art Views readers to learn more about the NIA. The following is an excerpt from my keynote speech:
Art elevating responsibility where we live
Prior to becoming a public art consultant, I was a public artist. In 2013, in my neighborhood of Sunnyside, Queens, I founded 7Train Murals, as a community-based mural organization dedicated to beautifying neighborhoods along the 7Train subway system connecting Manhattan and Queens. Our murals targeted vacant and vandalized public spaces with site-specific designs that were painted and maintained year-round by volunteers who lived and worked near the sites. In addition to local art grant funding, commercial businesses in proximity of the mural site would often sponsor our endeavors through services or product.
But I never intended to create such as organization. I had been living in my neighborhood for nineteen years, just three blocks from the 7Train subway station and decided it was time to participate in my Councilmember's Community Clean Up day. I pushed a broom along street curbs and pulled up weeds between sidewalk cracks alongside strangers feeling a long-overdue embracement of community responsibility. The local Boys and Girls Club of Western Queens was in attendance and we painted over some graffiti on a street corner I would often pass walking to the grocery store. The red paint we were given didn't match the red of the brick, nor the past interpretations of the color red in prior graffiti removal campaigns, and we got paint on the sidewalk. I can't say it looked all that better when we were done and so it wasn't a shock to me when the graffiti returned the next week and along with it the dumping of trash.
I knew art was serving as a band aid to a reoccurring problem of blight. It was the next year, with a grant from the Queens Council on the Arts, when I reached out to the same Boys and Girls club asking if they would partner with me in creating a long-term solution. We designed a mural concept that wrapped around the corner, agreed on the colors, marked a day on the calendar and we all showed up to paint. The mural is still there ten years later, maintained by neighbors and the local paint store. The Rise-N-Shine mural in Sunnyside Queens has been reproduced in media spanning from the NYTs to the Pokémon Go app.
Little did I know that this solution for one site would quickly become a template of organizational service for the next three years tipping our success to revitalize over 8,000 square feet of public space with the sweat equity of over 200 volunteers and sponsors such as Citi Group, Benjamin Moore Paint, U.S. Postal Service, New York University, and Make the Road (Se Hace Camino Nueva York) to name a few.
In summary, I discovered that the community wants to see their thumbprint where they live and work in three manners: people want to actively participate, people want to sponsor, or people want to tell other people about it. Most people want to help, they just need someone to orchestrate the opportunity to elevate their responsibility.
Art elevating compassion where we work
During the pandemic, the Metropolitan Atlanta Rapid Transit Authority (MARTA) saw an increase in the number of unsheltered people seeking refuge in the railway system. To assist these individuals, MARTA partnered with a local nonprofit organization that provides housing, social services, substance abuse counseling, and employment.
In my consultant capacity, I was asked by MARTA to help them select and commission a visual artist to work with them to design a campaign to elevate those experiencing homelessness as well as provide increased awareness of its partner social services organization.
Franco Bejarano isa licensed clinical social worker in Atlanta. Since 2017, he has been forming strong personal relationships with his clients throughout their journey in securing housing. Franco noticed that oftentimes his clients had no one there to witness this special moment of finally holding a key and moving into their own apartment. With their permission, he began to bring his camera along to capture the move-in events, archiving a moment of pride and accomplishment. From the small photo, Franco would later create large scale portraits of his clients, sharing with them a larger-than-life image of respect and congratulations.
Franco's talent was a perfect fit with MARTA staff and together they outlined an ethical engagement process to connect with unsheltered individuals.
Franco shadowed the social services organization team within the MARTA railway system to gain a better understanding of their work. He spoke with several individuals, who shared their stories and suggested additional ways that MARTA could support their needs.
Over the course of several months and with the permission of those who Franco was now working with, Franco designed ten new large-scale pencil portraits. These ten drawings were printed onto thirty sheets of vinyl and installed throughout the railway system.
Each 5' vinyl poster included contact information for housing, emotional assistance, and support for vet, youth, and LGBTQ services.
Franco asked participants if they wanted to include any personal quotes on their portrait. Many responded yes. Fernando, who lived outside for five years before finding permanent housing, wanted to say, "Never give up hope." Richard found himself homeless after suffering a stroke and wanted to make sure his portrait said, "I never thought it could happen to me."
This installation in the MARTA system continues to spread visibility of resources to those unsheltered in a way that instills them with dignity and humanity while reminding MARTA riders, vendors, and staff of the virtue in showing compassion to others.
Art elevating humanity where we gather
In arts administration, as in all things, practice makes perfect, until something you never could imagine happens. Projects such as memorials marking tragedy are understandably abundant with grief-stricken people who need to be seen and heard in order to heal. Memorial projects that aim to heal communities are extremely complex and require numerous waves of public engagement and discourse over what is usually a course of several years. There is a big difference in closure of a project and closure of someone's personal suffering. Luckily art has been there to assist in grief, recovery, and the rediscovery of humanity time and time again.
Twenty years ago, I was recruited to join a global public art project, the largest and most visible project I have ever worked on, the World Trade Center Site Memorial Design Competition. It was the largest design competition in history with 5,201 submissions from 63 nations and 49 U.S. states. And I reviewed, documented, and inventoried every one of those 5,201 entries.
This was an open, international memorial competition, initiated by the Lower Manhattan Development Corporation with many layers of government, architecture, artists, and influencers.
I want to share with you that the majority of proposals I saw were not by professional architectural firms or artists. Many of the submissions suggested proposals that could never be fully realized or that were simply of a scale or complexity that suggested the applicant had never applied for or had been awarded a public art commission in the past.
And realizing that the call-for-artists itself was a method allowing to public to mourn, we did not determine eligibility by prior monument design but rather by a concept and snapshot of something that could be explained as a temple of memory and a pillar of hope for world peace. My favorite and most memorable designs were not those of impeccable concise concept and CAD design, but those that were a bit homemade. I knew the likelihood of them advancing would be slim but there was a silent strength in these of the aesthetic minority in their ability to plea for hope and prayer and peace. I dare say that this was the largest design competition in history that attracted people without a background in design. And that is the power of art to summon and gather people around a cause for humanity.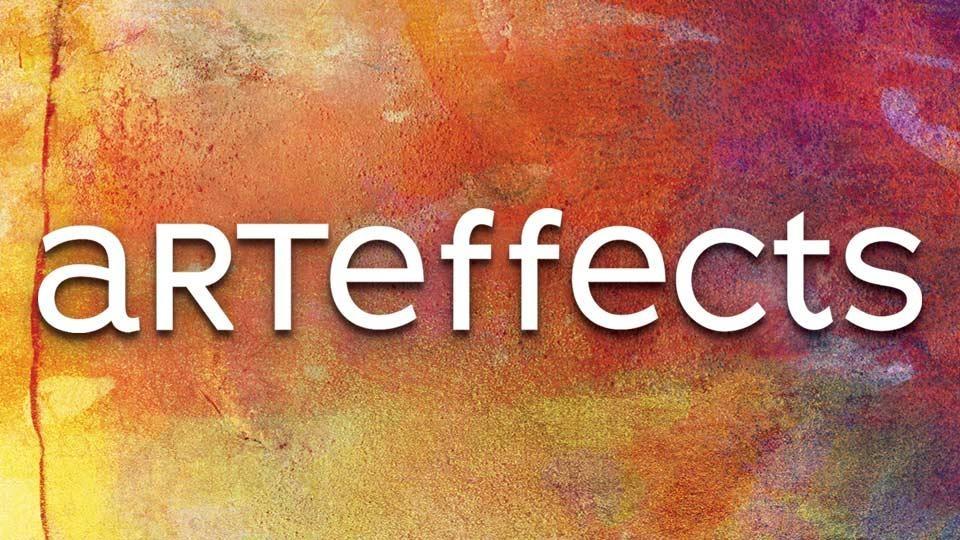 This PBS Reno series delves into the local arts scene, looking at the lasting impact the arts have in our communities and beyond.
Additional ART VIEWS Contributors