Jazz in the Schools 2023: Fostering a Love of Jazz
Published January 27, 2023
Jazz in the Schools 2023: Fostering a Love of Jazz
by Chuck Reider
The Reno Jazz Orchestra (RJO) in collaboration with the University of Nevada, Reno (UNR) will host Jazz in the Schools next month. Experience the future of jazz and join us Saturday February 11 in UNR's Church Fine Arts Building from 8am to 3:30pm. A record seventeen school jazz ensembles and five school jazz combos will perform throughout the day with a noontime concert featuring the Reno Jazz Orchestra and the Reno Youth Jazz Orchestra (RYJO). All events are free and open to the public, thanks to our generous donors.
Each ensemble will perform either in Nightingale Hall or the Hall Concert Hall and will receive feedback afterward from four outstanding clinicians recruited by the Jazz in the Schools Director, Dr. Andy Heglund. The combos performing in CFA 144 will receive feedback from UNR jazz faculty members. In addition, there will be two improvisation clinic sessions and to cap off the day, an evening student jam session sponsored by For the Love of Jazz at the Laughing Planet Café.
It takes quite a bit of planning and dedicated effort to produce a full day event like this, so it is time I introduce you to our Education Director Nichole Heglund and her husband Dr. Andy Heglund.
Ms. Heglund is uniquely suited to organize and coordinate all the RJO's Education Initiatives. She has taught both band and choir in middle and high schools and served as the Washoe County School District K–12 Music Instructional Coach. Ms. Heglund personally knows all the WCSD band directors and communicates with them regularly about all education program offerings. She is also a guest conductor, adjudicator, and active clinician who holds a Bachelor of Music Education and a Masters Degree in Educational Leadership.
Dr. Heglund is in his nineteenth year directing the event. His passion as a music educator has grown the event from just a few ensembles to the twenty-one participating this year. He has been a stalwart of the RJO rhythm section as our drummer; is an Associate Professor at UNR, and performs with the UNR jazz faculty quintet, the Collective. Dr. Heglund plays an important role in securing the facilities, hiring guest artists and clinicians, and coordinating workshops with the jazz faculty.
With that in mind let me introduce you to the Jazz in the Schools clinicians.
Julian Tanaka is a gifted woodwind musician and composer/arranger who is an alumnus of the Las Vegas Academy of Performing and Visual Arts, UNLV, and received a Masters in Music in Jazz Writing from the Eastman School of Music. He currently teaches jazz at UNLV and at the Nevada School of the Arts.
Dr. Molly Redfield is the Assistant Professor of Jazz Studies at Louisiana State University. She is an established bassist, arranger, and jazz educator. She earned her Doctorate of Musical Arts Degree in String Bass Performance and her Master's Degree in Jazz Studies from the University of Nevada, Las Vegas.
Saxophonist Josh Murray has been Band Director at Sacramento's Rio Americano High School since 1998. Rio's AM Jazz Ensemble has been a finalist at the Essentially Ellington Festival eleven times and was chosen as winners of the 2019 national Perform with Bob Mintzer competition
Trombonist Gary Mayne has performed, recorded, taught, presented clinics, and provided masterclasses at universities, public schools, conferences, and festivals around the world.
We are thrilled Dr. Heglund recruits such gifted clinicians from throughout the country.
To learn more about the ensemble clinicians follow this link:
renojazzorchestra.org/education/jazz_schools_clinicians

We are also thrilled that UNR has such a robust jazz studies program with an impressive jazz faculty roster. Members of the jazz faculty will be the clinicians for the performing combos. Let's meet them.
The Director of UNR's School of the Arts, Peter Epstein, is a gifted saxophonist who has appeared on over fifty recordings with such renown artists as Ralph Alessi, Peter Erskine and Ravi Coltrane. He shares that passion with students first as a founding member of the School for Improvisational Music in New York City, numerous workshops around the world, and as a UNR professor.
unr.edu/music/people/peter-epstein
I have known and worked with Hans Halt for many years, first in my sextet and then in the RJO. A gifted bassist as well as an arranger/composer he is a full-time instructor of bass and jazz studies at UNR.
unr.edu/music/people/hans-halt
Trumpeter Josh Reed joined the UNR faculty in 2019 as an assistant professor of jazz trumpet. He holds degrees from several prestigious universities and has taught throughout the country. He recently released his first album as a leader Leaping Forward.
unr.edu/music/people/josh-reed
Guitarist Ed Corey has performed for thirty-five years in the Reno Tahoe area as well as throughout the country. He is an instructor of guitar and the guitar ensemble at UNR and he regularly performs with his trio.
unr.edu/music/people/ed-corey
Saxophonist Chris Clark is a new addition to the UNR jazz faculty and was the music director for the RJO's 2022 Holiday Concert.
unr.edu/music/people/chris-clark
Here is the schedule of events so you can catch your favorite bands:
renojazzorchestra.org/education/jazz_schools_schedule
Jazz in the Schools is just one of the RJO's education initiatives we host throughout the school year. In a future article I will spend time highlighting all that RJO does, but for today I will share two new programs.
RYJO had been an independent non-profit since its inception in 2006 until last year when co-founders Karen and Vern Scarbrough decided it was time to come under the wing of the RJO. RJO will administer RYJO with the Scarbroughs continuing to recruit and audition students, rehearse the band, and book performances. The addition of RYJO into the RJO education programs will greatly expand our education reach into our community. Those who have heard RYJO perform can attest to their excellence and if you have not heard them yet come to the noontime Jazz in the Schools concert.
The other new RJO effort is to bring jazz to middle school students whose schools do not have a jazz program. Last year we began offering instruction in a small group setting with sixteen hours of instruction culminating with a performance as a group. This spring the RJO is piloting a youth jazz band in Sparks inviting students from schools without a jazz program to rehearse under the direction of Jonathan Phillips. A shoutout to our generous private donors, the City of Reno, and the State of Nevada who have allowed us to expand the program this year with no cost to the students or schools.
Jazz has always emphasized the future and fostered an atmosphere of creativity to reflect the culture of the day as well as to honor the past. Jazz in the Schools is one event of many to foster a love of America's original artform, jazz. I had the pleasure for many years introducing each ensemble prior to their performance and loved hearing how the ensembles have improved over the years.
Come join us Saturday, February 11 from 8am to 3:30pm at UNR's Church Fine Arts Building to experience the next generation embracing jazz.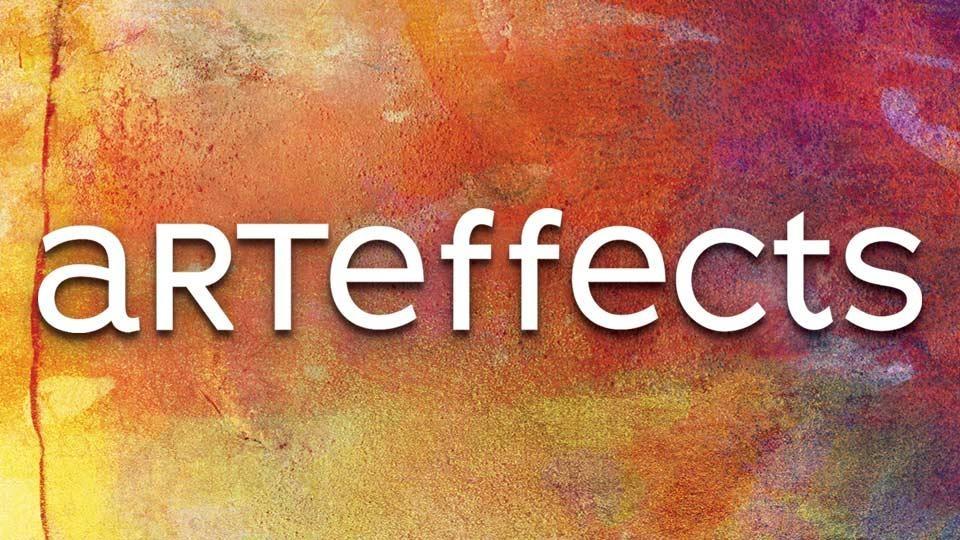 This PBS Reno series delves into the local arts scene, looking at the lasting impact the arts have in our communities and beyond.
Additional ART VIEWS Contributors