'Altared' History
by Mark Salinas
Resiliencia, die cut sticker, 4" x 3.85", 2022
"For me, art is not just about personal expression, it's a form of activism."
"Para mí, el arte no es sólo expresión personal, es una forma de activismo."
Ruby Barrientos
On January 16, 1992, the Salvadoran government and the Farabundo Martí National Liberation Front (FMLN) signed the Chapultepec Peace Accords. This treaty, signed in Chapultepec Mexico under the mediation of the United Nations (UN), ended a civil war in El Salvador which had started in 1979.
The war pitted two main actors against each other: the FMLN – a leftist group supported by Nicaragua, Cuba, and the Soviet Union – and the El Salvador government which was backed economically, militarily, and politically by the United States.
Clashes between the left-wing rebels and the right-wing military resulted in catastrophe; 75,000 Salvadoran lives were lost and 1/5 of the country's population was displaced.
The war resulted in numerous human rights violations – mass murders, kidnappings, and the disappearance of nearly 1,000 children. The UN Truth Commission on El Salvador determined that 85% of these violations were perpetrated by the Salvadoran government.
"I was born and raised in Reno, Nevada. My parents immigrated to the United States from El Salvador in 1979 to escape the Salvadoran Civil War and to give my sisters a better life. I'm grateful to them for having the courage to come to the United States and leave their life behind to make a better life for us."
Ruby Barrientos
The effects of this war can still be seen today in Nevada. The Center for American Progress states there are 5,700 Salvadorans in Nevada granted Temporary Protected Status (TPS), a program provided by the Department of Homeland Security to eligible foreign-born individuals whose home countries are considered unsafe. Migrants have the right to live and work in the U.S. for a temporary, but extendable, period of time. In addition to this population, there are 3,800 U.S.-born children in Nevada who have Salvadoran parents who hold TPS status.
Two months ago, on the 31st anniversary of the Chapultepec Peace Accords, Nevada Assemblywoman Selena Torres (Las Vegas, District 3) submitted a resolution to Congress seeking the U.S. to publicly acknowledgement its role and responsibility in the Salvadoran Civil War.
The studio practice of Reno artist Ruby Barrientos (they/them) can be described as a personal investigation on how to collect and integrate history, culture, and assimilation into a contemporary Mayan culture context to provoke activism. Although the self-taught artist was born 8 years after their family fled El Salvador, there is an embedded nature in the work to claim an identity that honors the past while attempting not to recapture it entirely as so to relive it. This is not a portfolio of works solely dedicated to family, cultural, or country history but rather the re-envisioning and a re-composition of Mayan glyphic cartouche-making in order to create altar-like spaces for change, equity, and acceptance in today's world.
For U.S.-born children of foreign immigrants, especially for those who seek to affirm their cultural heritage, a social dualism can arise in attempting to find individual acceptance in both worlds. A sense of displacement or 'othering' can surface while in-between cultures.
A conscious toggling between two art worlds is visually manifested in the artist's portfolio and exhibition history. An inventory of the artist's website will show a juxtaposition of fine art (hand-made) and commercial work (machine-made).
Throughout each type of work, there is a symbolic belief system intentionally embedded in the composition: a mask-like face of a Mayan-inspired deity sharing abstracted human and animal features. Mayan rituals included such religious motifs which included stacked deity heads adorned with tall, feathered, and jeweled headdresses. Indigenous devotees created deity alters embellished with burning incense and offerings of food, drink, prayer, and ceremony.
The artist addresses the symbolism of altar worship in three overlapping manners:
1) Toppling, as seen in the subtractive handling of somber materials in Chronic Disruptions: Los Rezos de la Revolución, 2020.
Other works of this nature point towards injustices and include the titles or themes of struggle, resistance, or revolution. These works feature the bold aposematism of yellow, red, and black.
2) Honoring, as seen in the reverent, colorful depiction of food, land, and Creator in Dios de Alimento, 2023.
Sharing common characteristics of traditional altars, other works of this nature are panel or tablet-like, symmetrical, and ornate in hand detailing that frames the deity's status importance.
3) Building, as seen in the commercially fabricated LED works of Nuwave Mayan: Ancestros, 2022.
These works rely upon computer aided design and feature a softer color palette unseen in other works. These altar pieces, whether an electrical wall-mounted display or a pocket-sized laser-cut rubber keychain, do not feature artist-written text nor a panel or tablet-like composition.
In this last category of Building, the artist's work is created for high-traffic public spaces outside the local gathering of gallery devotees: vinyl window applications for the Whitney Peak Hotel; book covers for college coursework on Latinx Studies; urban billboards for both The Holland Project and Save Art Space; and gift shop merchandise for Meow Wolf in Las Vegas.
It is within these collaborations that the artist's call to action for social justice is best positioned for awareness and amplification. In September 2022, the artist co-curated a group show of emerging Salvadoran-American artists at El Rincon, a Salvadoran restaurant in Sparks, Nevada. In a ready-made environment of food, drink, and music, the addition of these works alters the restaurant into separate altar-like spaces activated by captured audiences. Through this thoughtful and strategic community engagement, messaging of cultural awareness, cohesion, and advocacy is innovatively delivered to new audiences. Llegaron Los Guanacxs is currently on display at El Rincon Restaurant.
Some of the Reno-based social justice organization that the artist recommends to follow, donate, and volunteer include: River Justice, led by Beverly Harry and Autumn Harry; The People of Red Mountain; The Black Community Collective; and Black Wall Street.
In September, Ruby Barrientos will participate in Hija/e/o/xs a group exhibition curated by Cesar Piedra and Geovany Uranda at the Nuwu Art Gallery + Community Center in Las Vegas, Nevada.
For more information on Ruby Barrientos follow them on Instagram @ruby_jo or visit nuwavemayan.com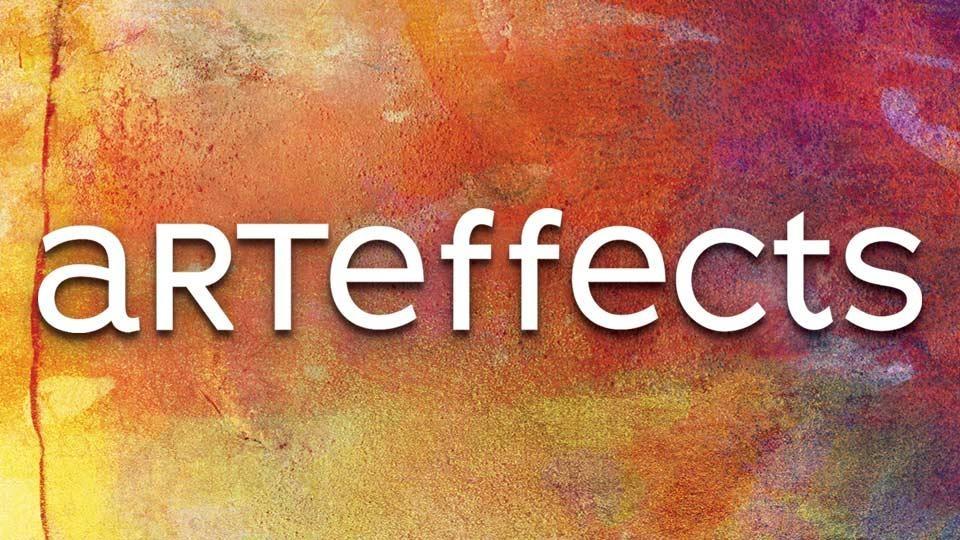 This PBS Reno series delves into the local arts scene, looking at the lasting impact the arts have in our communities and beyond.
Additional ART VIEWS Contributors