A Tale of Two Sugar Plums for Sierra Nevada Ballet
Published November 11, 2022
A Tale of Two Sugar Plums for Sierra Nevada Ballet
by Rosine Bena
There are many wonderful, well-known female leading roles in ballet. Among the most coveted are the title role of Giselle, the dual role of Odette/Odile in Swan Lake and the popular children's favorite, the Sugar Plum Fairyin The Nutcracker.
Having danced all three roles in my 28-year professional ballet career, I have often asked myself why the role of the Sugar Plum Fairy is so endearing to audiences everywhere. She is not dramatically as memorable as the sweet young peasant girl who dies of a broken heart or as the ethereal Queen turned into a Swan by an evil sorcerer. Yet, we all love this special character and generations of little girls everywhere have wanted to be like her.
This year Sierra Nevada Ballet (SNB) is fortunate to have two casts of very talented dancers who will perform the role of the Sugar Plum Fairy in our Peanutcracker - The Story in a Nutshell.
Peanutcracker is a 45-minute narrated version of The Nutcracker designed especially for families with young children, to introduce them to the art of ballet.
I first created Peanutcracker in the San Francisco Bay area in 1993; it was an immediate success, and audience members began to write in and call to request more performances. SNB has performed this production especially for school children since 2001 in Reno and Carson City, but this year (at the request of Reno audiences) SNB will present this popular production for the first time as an OPEN TO THE PUBLIC performance in Reno at the Pioneer Center For The Performing Arts on December 18.
Peanutcracker is a very popular annual production for SNB, and the dancers love it because it brings such joy to young children. For Macy Almendariz and Sara Weir, this year is particularly special, as they will have the opportunity to dance the role of the Sugar Plum Fairy for the first time in their professional ballet careers.
Both women have danced professionally for a number of years (both formerly with Sacramento Ballet). Macy also danced with Peninsula Ballet Theatre before SNB. Sara joined SNB in September of 2019, and Macy joined in January of 2022.
Both women began studying ballet at the age of 3. Macy was attracted by the beauty and elegance of ballet, and Sara was attracted by the challenge.
"I stayed in ballet because I loved the accomplishment I felt when I pushed my body to do difficult things," said Sara. "I also loved the way I could communicate my emotions through the movement."
Both dancers have performed other roles in The Nutcracker. Macy grew up performing in different productions of the ballet since she was a young child of 6. She was a Teeny Tiny Mouse, Christmas Doll, Cherub, Arabian Attendant, Party Child, Party Mom, Clara, Snow Corps, Snow Queen, Candy Cane, Flower and Marzipan.
Sara performed in The Nutcracker for the first time as a soldier at the age of 12. She also performed in the party scene as a maid and Lead mother. She has performed the Arabian Corps, Flower Corps, Snow Corps, Snow Queen, Marzipan, Chinese princess, and Flower princess.
Both dancers are very excited to dance the role of the Sugar Plum Fairy for the first time professionally.
Sara returned to her ballet career in 2019 after taking some time off to start a family. Four of her children are studying ballet and have children's roles in SNB's Peanutcracker.
"This is a gift! This return to ballet has meant so much to me," Sara said. "Personally it has been a return to a piece of myself I thought was gone forever. It has also been a joy to perform and rehearse the roles with my children. Spending time in the studio as a complete family is something I'll never be able to put into words. I'm so grateful for the unique and very special opportunity to be SNB's Sugar Plum Fairy."
"It's literally a dream come true," Macy agreed. "Every little girl growing up dreams of being the coveted Sugar Plum Fairy. I do not take this honor lightly and will do my absolute best."
I had the pleasure of dancing the role of the Sugar Plum Fairy for 25 years, and I have always considered it an honor. What makes the Sugar Plum so memorable? Perhaps it is that she represents our dreams and aspirations. She brings great joy because she is our universal Fairy of HOPE.
Macy and Sara bring that Fairy to life heading an exciting cast of professional SNB dancers augmented by ballet students from our community.
SNB performs Peanutcracker – The Story in a Nutshell
Carson City Community Center
Friday, December 2 | School Performances | 10am and Noon
Saturday, December 3 | Public Performance | 2pm and 4pm

Pioneer Center for the Performing Arts, Reno
Monday, December 12 | School Performances | 10am and Noon
Sunday, December 18 | Public Performance | 2pm

For ticket information visit sierranevadaballet.org or call 775-360-8663.
---
Rosine Bena is the Artistic Director of Sierra Nevada Ballet which performs Peanutcracker — The Story In A Nutshell at the Pioneer Center on December 12 and 18, 2022. For information on SNB or the SNB Academy call 775-360-8663 or visit www.sierranevadaballet.org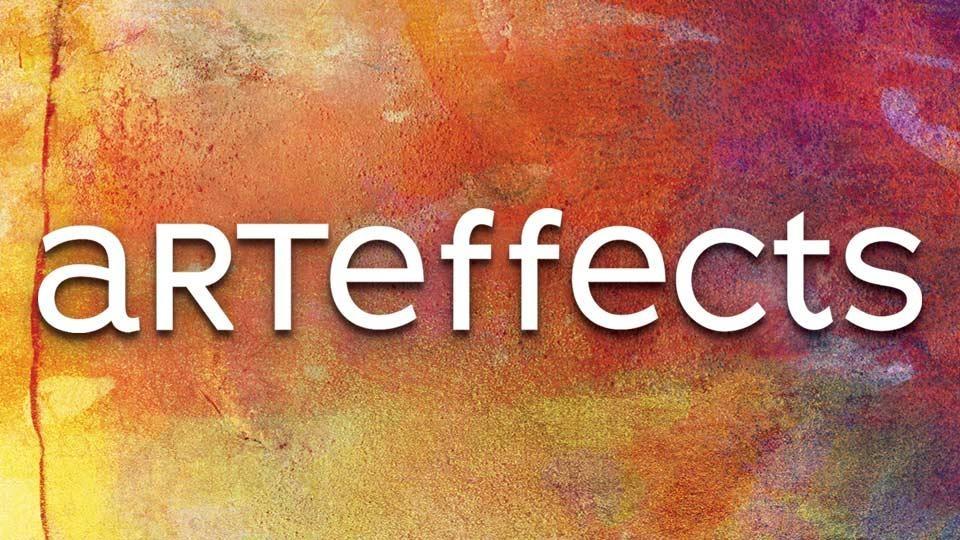 This PBS Reno series delves into the local arts scene, looking at the lasting impact the arts have in our communities and beyond.
Additional ART VIEWS Contributors