Thankful for Christmas Music
Published November 25, 2022
Thankful for Christmas Music
Of course, for this blog entry I should write a nuanced and detailed persuasion to attend the Reno Phil's Spirit of the Season and The Nutcracker performances the first two weeks of December, as well as a compelling plea to buy tickets to the Reno Chamber Orchestra's Nevada Chamber Music Festival at the end of the month. Instead, I will just be brutally, bloodily blunt. If you attend these performances, you won't regret it and your life will be happier. Go to www.renophil.com and www.renochamberorchestra.org for information on how to make that happen.
Instead of those concert previews, I've decided to give you a list of some Christmas music I love and a bit about why. Because this blog lives on the internet, I'm linking to the YouTube version of each piece I discuss. Apologies that many of them have commercials to endure before the music plays, but to paraphrase the cliché, "there ain't no free Christmas music."
I first learned and performed this amazing work as an undergraduate at Pacific Lutheran University. In the 30+ years since that time, I have only grown to love it more with each hearing. Its beautiful orchestral accompaniment of Robert Bridges's poem Noel: Christmas Eve, 1913 alongside Biblical texts makes this a true masterpiece, and likely my favorite piece of holiday music.
John Denver and the Muppets: A Christmas Together Noel: Christmas Eve. 1913
The first record I ever owned, acquired at the age of 6, was "John Denver's Greatest Hits," and he has had a special place in my heart ever since. A few years after that, his surprisingly fantastic Christmas record with the Muppets was released. One of the gems from this album is his setting of the same Bridges text employed by Finzi in In Terra Pax. An amazing coincidence, and worth a listen and comparison.
Wynton Marsalis (w/ John Hendricks): Sleigh Ride
I've probably played the original orchestra version of Leroy Anderson's Sleigh Ride a couple of million times, and it's great. But Marsalis, Hendricks, and the band on this recording swing the piece to another level.
Lauridsen: O Magnum Mysterium (VOCES8)
This piece was performed by a mass brass choir at the memorial service for my dear friend, and former legendary Reno educator and trombonist Leonard Neidhold, which elevated this from merely one of the most beautiful pieces I'd ever heard to a remembrance of one of the best people I've ever known. Here is the original vocal version sung by the impossibly perfect ensemble, VOCES8.
Handel: Messiah (Boston Baroque)
Perhaps no other piece can cause choir directors and musicologists to come to blows when discussing "how it should go" than Handel's Messiah. For years, the Reno Chamber Orchestra, led by Vahe Khochayan presented this work as a gift to our community. Now TOCCATA has taken up that mantle, and their performances can be heard December 3-18. Here is my favorite recording of the piece by Boston Baroque.
Jackson Browne: The Rebel Jesus
This performance by Jackson Browne is definitely a political statement, and as such is something I would usually avoid, but it speaks to me greatly and, hence, makes my list.
Canadian Brass: Ding Dong Merrily on High
The opening track from this classic Christmas album by the Canadian Brass is extra special to me, as it is a holiday staple of Reno's own Great Basin Brass and a year doesn't go by that they don't play this arrangement. Should you wish to hear the Great Basin Brass on Christmas Eve, they will perform at Lutheran Church of the Good Shepherd.
If you've listened to my list so far, you've noticed that I'm a sap who likes to wallow in nostalgia and opulent beauty. Here's another textbook example of that.
James Taylor at Christmas: Some Children See Him
The message of this song, and its gorgeous arrangement, not to mention that James Taylor is singing, makes this a fav for me.
Ellington/Strayhorn: Nutcracker
Duke Ellington and Billy Strayhorn are two of the 20th century's greatest musicians. Full stop. Their arrangement of Tchaikovsky's Nutcracker Suite demonstrates why. Should you wish to see the original Nutcracker, AVA Ballet Theatre with the Reno Phil will be performing it December 9-11.
Chanticleer: In the Bleak Midwinter
A sonic treasure of Advent, Chanticleer's performance of this piece is so stunning, it makes a person long for the bleak midwinter.
Dexter Gordon: Have Yourself a Merry Little Christmas
From a tastily swinging compilation called Jingle Bell Jazz, Dexter and the band always fill me with Christmas cheer.
Judy Garland: Have Yourself a Merry Little Christmas
Did I mention wallowing in nostalgia and opulent beauty?
Dougie Maclean: Auld Lang Syne
And finally, as we ring in the new year, and with all due respect to Guy Lombardo and anyone else who has performed a setting of these words by Robert Burns, here is my definitive version.
I hope you enjoy this music, and that it leads you to other favorites of your own. May the holiday season be for all of us one of peace, joy, empathy, humanity, compassion, and love.
Scott Faulkner is principal bassist of the Reno Phil and Reno Chamber Orchestra. He is also a sap who likes to wallow in nostalgic, opulently beautiful music.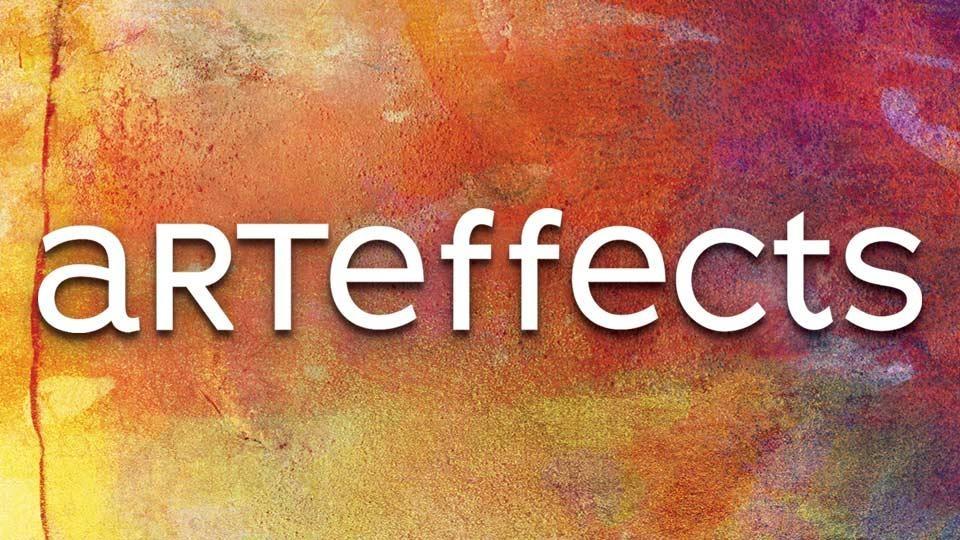 This PBS Reno series delves into the local arts scene, looking at the lasting impact the arts have in our communities and beyond.